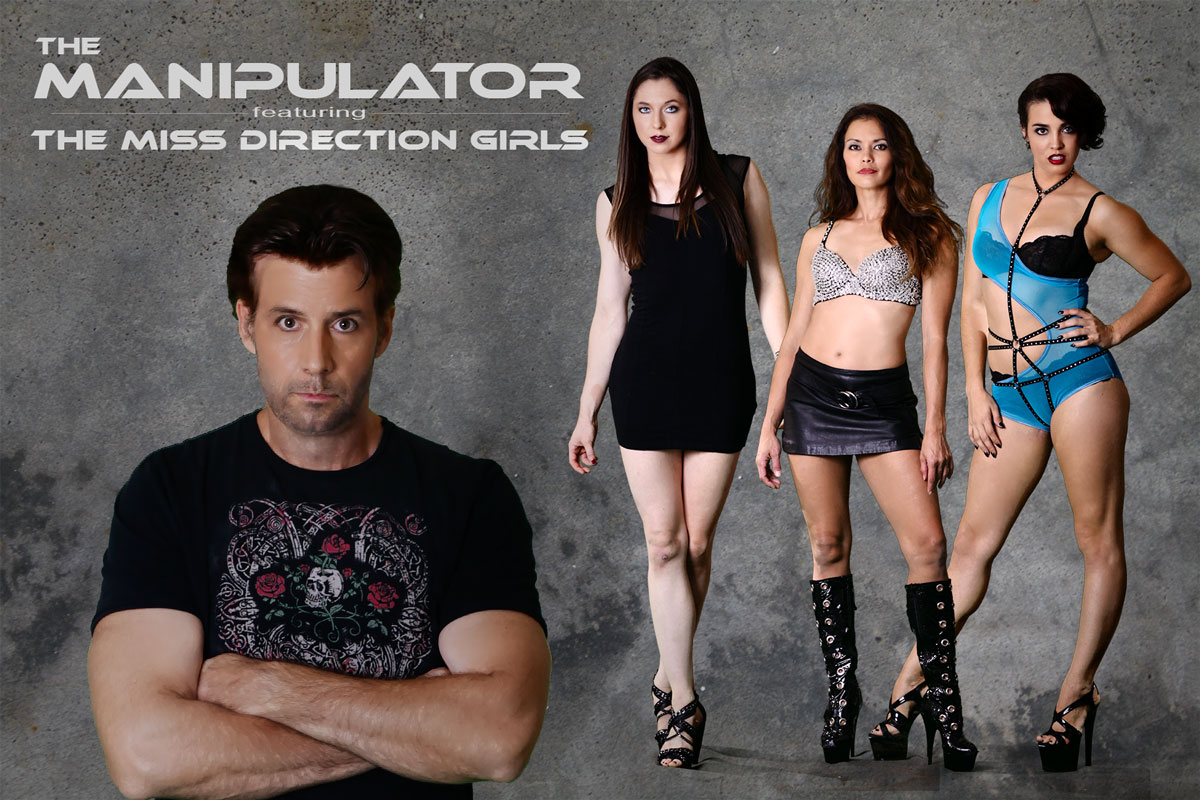 The Manipulator featuring the Miss Direction Girls is an unforgettable night of cutting edge magic, stunning pole artistry, breathtaking sword juggling, sensual burlesque and angelic aerial performances.
Austin Brooks aka The Manipulator is your host as he performs his award winning sleight of hand, infiltrates your mind, defies death with an insane version of Russian roulette and even lets someone shoot him in the face with a paint ball as he tries to catch it in his mouth.
Arloa Reston, Kate Bera and Jordan Kensley collectively known as the Miss Direction Girls will dazzle you with their own unique talents and sexy magic tricks of their own.
Arloa Reston (The Muse) combines her acting talents with her passion for pole dancing to create a moving and inspiring performance that will pull on your heart strings.
Kate Bera (The Mistress) makes everyone in the audience submit to her will as she takes traditional circus acts like sword juggling and aerial arts and gives them a darker grittier edge.
Jordan Kensley (The Maniac) combines burlesque, chair dance, pole artistry and the roaring twenties with an urban feel to create a performance that is one hundred miles an hour of pure fun.